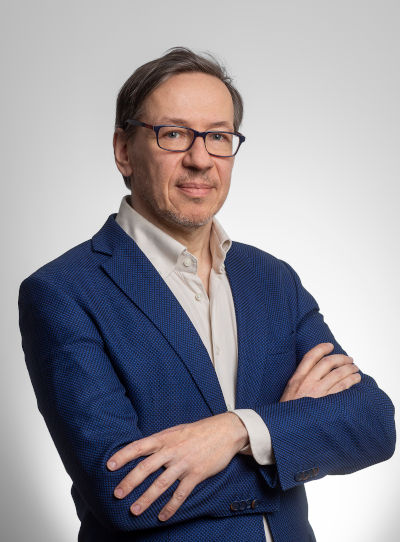 Chemical Sciences from the Institute of Organic Chemistry of the Polish Academy of Sciences, specialising in mass spectrometry. For over 20 years, he has been involved in promoting and developing the applications of this technique. He gained extensive experience in sales, distribution, and technical support of modern analytical technologies while working for companies producing measurement equipment (including AB SCIEX).

He is a co-owner of MS Expert, a company specializing in providing various analytical solutions, including the creation and implementation of innovative products for analytical laboratories. At Masdiag Ltd., he is responsible for the company's development, implementation of established strategies and directions of development, and searching for new business partners.

In addition to his daily professional duties, he is also active in the scientific field of analytical chemistry and laboratory diagnostics, co-authoring many scientific publications, patent applications, and supervising doctoral and master's theses. He is a co-founder of EVIDAS (European Vitamin D Society) and the Polish Metabolomics Society, as well as the Vice President of the Polish Mass Spectrometry Society.
He has over 10 years of experience in the application of mass spectrometry. He graduated with a master's degree from the Institute of Microbiology, Biotechnology, and Immunology at the University of Łódź, specialising in medical biotechnology. During his master's thesis, he worked on an innovative method for the detection and differentiation of tuberculosis bacilli using mass spectrometry.

Currently, he holds a doctorate in biological sciences (specialising in biochemistry) and completed his doctoral studies at the Institute of Immunology and Experimental Therapy of the Polish Academy of Sciences in Wrocław. The subject of his doctoral thesis revolves around the biochemistry and physicochemistry of therapeutic proteins in terms of their chemical modifications using boron clusters. In parallel with his doctoral work, he worked as a scientific consultant for SCIEX for 5 years, providing training, implementation, and consulting services for low-molecular-weight compound analysis projects using the LC-MS/MS technique. He has collaborated with many centers in Poland and abroad, both in clinical research projects and those related to forensics, toxicology, pharmacokinetics, and food quality.

Presently, he oversees all research and development projects carried out in the Masdiag Laboratory. He is also responsible for establishing collaborations with other research centers.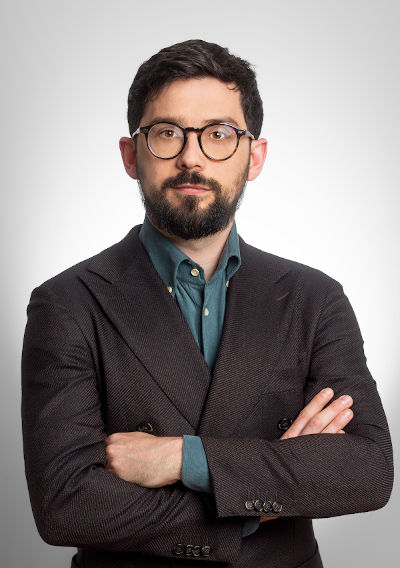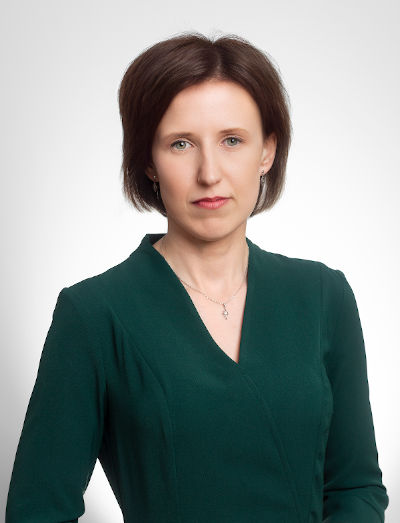 Anna Kołodyńska-Goworek
Managing Director

A medical laboratory scientist with over 10 years of experience, who graduated with a master's degree in medical analytics from the Faculty of Pharmacy at the Medical University of Warsaw. She took her first professional steps concurrently with her studies, at the pharmaceutical company Temapharm Ltd., gaining knowledge in the area of combined analytical techniques (HPLC, GC-MS, LC-MS).

After completing her studies and obtaining the title of medical laboratory scientist, she became permanently associated with Masdiag Ltd. Initially employed as a laboratory diagnostician, later as the Director of Operations, she currently holds a managerial position.

In 2021, she completed postgraduate studies in management for small and medium-sized enterprises at the Leon Koźmiński Academy. She is currently exploring the field of business psychology for managers.

At the Masdiag Laboratory, she is responsible for implementing the company's strategy, the coordination of the activities of all the company's departments, consulting and content-marketing materials, personal data protection and human resources issues.